English-Speaking Asia Youth Team
event date: September 26, 2022
~
September 30, 2022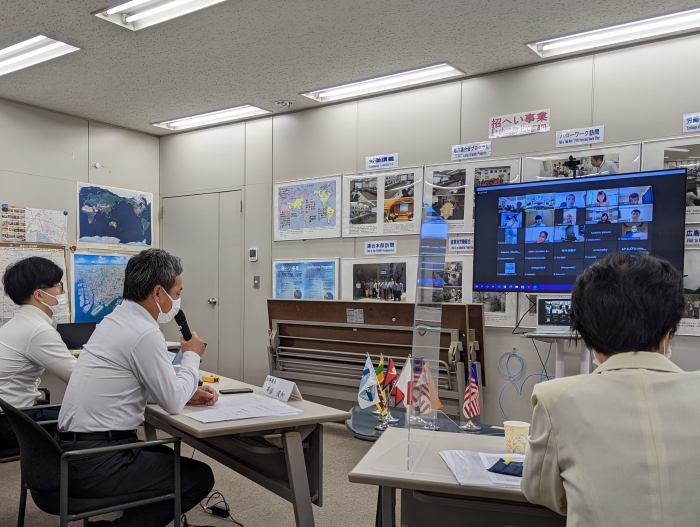 From September 26 to September 30, an invitation program for the English-Speaking Asia Youth Team was held online.
Ten participants (of whom five were women) from four countries (India, Sri Lanka, Nepal, and Malaysia) completed the entire program from September 26 to September 30.
As part of a "collaborative session with universities," the team of participants had talks and group discussions with thirty five students about the topic of gender equality, and exchanged opinions on the situation and activities relating to gender in each country. Some of the participants had an unstable internet connection, but still participated actively through means such as using the chat function on Zoom.
The participants mainly proposed the following action plans.
(1) By participating in the collaborative session with universities and interacting with the students, we were convinced that the new ideas of young people would serve as a great force in strengthening trade union activities. Therefore, we would like to prioritize initiatives that will incorporate young people into trade union activities. (India)
(2) We would like to strengthen the labour movement in our country by conducting awareness campaigns on gender equality and increasing gender-diverse participation in trade unions (India).
(3) To have a safe and healthy working environment is the right of all workers, regardless of gender. We would like to engage in collective bargaining with gender equality as an issue of priority (Sri Lanka)
List of Cooperating Organizations
| | | |
| --- | --- | --- |
| Ministry of Health, Labour and Welfare | Japanese Trade Union Confederation (JTUC-RENGO) | Japanese Business Federation (Keidanren) |
| Japan Productivity Center | National Association of Labour Banks | |
Many thanks to everyone.