Objective
Aiming to promote the development of a free and democratic labour movement and sound social and economic development in developing countries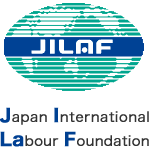 The Japan International Labour Foundation (JILAF) was established by RENGO (Japanese Trade Union Confederation) in May 1989 as an organization to promote international exchange and cooperation in the field of labour. During the 20 years since its establishment, JILAF has developed projects in cooperation with RENGO, affiliated members of RENGO, Local RENGOs, and the related government ministries and agencies, as well as the International Trade Union Confederation (ITUC), It's regional organizations, national centers, of each country and others.
From now on also, JILAF will continue its activities with the aim of promoting the development of free democratic and independent trade unions and sound social and economic development in developing countries.
President's Message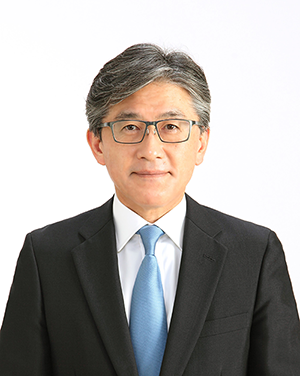 Aiming to Contribute to the Development of Free and Democratic Labour Movements and so Social and Economic Development in Developing Countires
The Japan International Labour Foundation (JILAF) was established by RENGO (Japanese Trade Union Confederation) in 1989. Over the past 32 years, we have promoted international exchange and cooperation with the aim of contributing to economic and social development in developing countries through the establishment of constructive labour movements in these countries.
During this time, as the global economy grows, the economies of developing countries are also expanding. However, the merits of this growth have not been sufficiently distributed to workers in these countries, resulting in fragmentation caused by widening and increasingly polarized economic disparity, which has become a major issue for international society. In this environment, the role of international labour movements is increasing in importance, along with the various types of international exchange and cooperation that we engage in at JILAF.
Our international cooperation and social development projects in the labour field not only contribute to the building of sound labour-management relations and industrial development in developing countries, but also contribute greatly to our own employment stability in Japan. At the same time, it is also likely that these projects play a role as a pillar of Japanese diplomacy by, for example, grooming many Japanophile leaders.
Going forward, we intend to continue our unremitting efforts to promote our projects here at JILAF.
I sincerely look forward to your further support and cooperation in this endeavor.
Yasunobu Aihara,President
7th December, 2021
ORGANIZATION CHART OF JAPAN INTERNATIONAL LABOUR FOUNDATION.JILAF