Nepal Visit Report on SGRA in August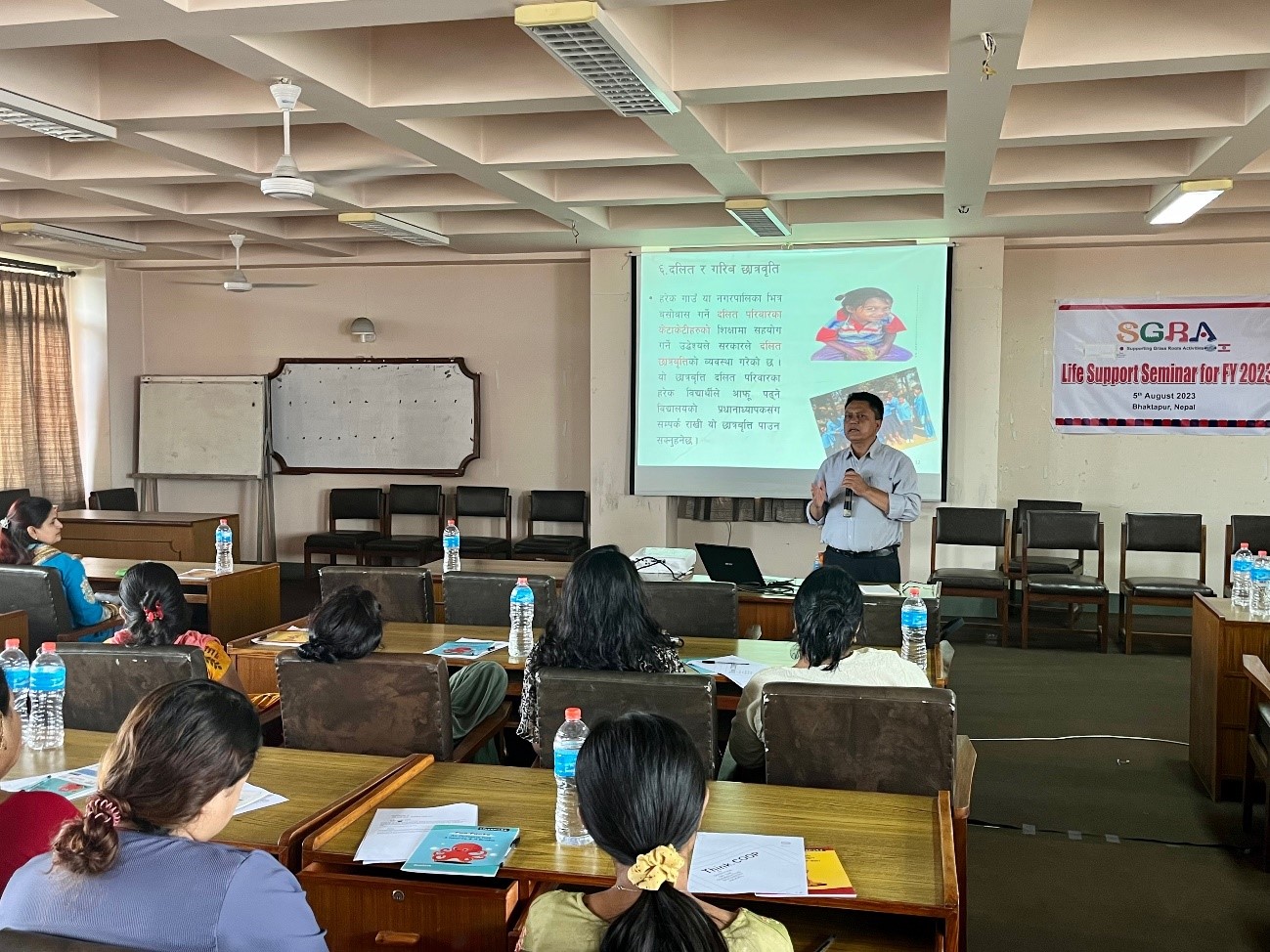 There was a visit to the Nepal SGRA Project from August 3 to August 14.
Seminars to provide information (commonly known as LSS: Life Support Seminars) aimed at improving and upgrading the standard of living for informal sector workers were held in the Bhaktapur, Dang, Surkhet, and Lalitpur districts of Nepal, with approximately 40 informal sector workers participating in each district. The first Regional Working Committee (commonly known as RWC: composed of the local government, labor and management, NGOs, etc., and our foundation) was held in each district, where they discussed such topics as the JILAF-led professional development training following the LSS, bridging (building bridges among network members for the local government/employers' association-led professional development training), and measures to strengthen the SGRA cooperative societies (sahakari).
Additionally, in the Dang and Surkhet districts, there were visits to network members who had taken JILAF-led professional development training and then found jobs.
Photos of the Participants